Our Therapists
Caitlin Roache, PhD
Dr. Caitlin Roache, a Licensed Clinical Psychologist, is the founder of Reid Psychology Group, LLC. She received her PhD and Masters in Clinical Psychology from Loyola University Chicago and completed an internship and post-doctoral fellowship in Clinical Psychology at the Geisel School of Medicine at Dartmouth Medical School, with specialized training in trauma treatment at the National Center for PTSD. Additionally, she has extensive training and experience in working with individuals and couples managing the physical and emotional stressors of infertility. She received her Bachelor of Arts from Dartmouth College. Additionally, she is an active member of the American Psychological Association.
Dr. Roache practices from an integrative approach to therapy, grounded in psychodynamic theory, and pulls from skills-based and solution-focused techniques to help provide more immediate relief from symptoms. She pays particular attention to what is personally meaningful in each client's life story and collaborates with her clients to identify goals for their work together. Dr. Roache believes that, while it is important to minimize daily struggles that get in the way of being fully present in one's life and relationships, healing comes from exploring how our past experiences have affected the ways in which we interpret and interact with our world. By exploring underlying roots to emotional distress, and identifying unmet needs you are able to nurture more connected relationships, uncover thought and behavioral patterns that interfere with happiness, master effective coping skills, and experience overall symptom reduction. She values fostering meaningful relationships in therapy and creates a safe space for clients to share their experiences free from judgment in order to cultivate empowering insights that allow for better understanding of how past experiences inform current beliefs about themselves and their position in the world. It is through this insight and awareness that clients can then move towards desired change.
Dr. Roache is trained in Interpersonal Therapy, Cognitive Behavior Therapy, Acceptance and Commitment Therapy (ACT), and Dialectical Behavioral Therapy (DBT) and values the benefit of integrating these approaches into her insight-oriented work to offer coping skills and alternative ways of interacting with one's thoughts and emotions. While Dr. Roache helps people with many psychological and behavioral difficulties, including depression and anxiety, her primary areas of interest are the treatment of relational difficulties for individuals and couples, infertility and perinatal loss, trauma, and personality disorders. Dr. Roache is trained in Trauma Focused Cognitive Behavioral Therapy, an evidence-based intervention proven effective in treating both chronic and single-incident trauma, and couples therapy.
Dr. Roache has worked with individuals, couples, adolescents, college students, and families in a variety of settings including college counseling centers, medical settings, community mental health, and private practice. In her current clinical practice, Dr. Roache works with late adolescents (ages 16+) and adults in individual, couples/family, and group formats.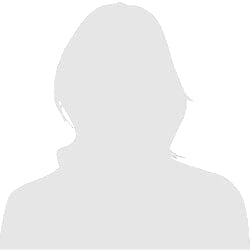 Alyssa Munsell, LICSW
Alyssa received her Masters in Social Work from Simmons University and her B.A. in Psychology from Keene State College in NH. She has worked in multiple Boston-based hospitals as a clinical social worker in both ambulatory and inpatient psychiatric care settings and in an outpatient mental health clinic. In these settings, she has worked with survivors of violence as well as those with severe and persistent mental illness.
Alyssa has extensive experience working with adults impacted by violence-related trauma and childhood abuse as well as those struggling with anxiety, depression, addictions, grief and loss, relationship issues, and adjustments to new life stressors and changes.
Alyssa believes that a strong therapeutic relationship serves as the foundation for healing. Alyssa's approach is eclectic. Depending on the client needs, she draws from CBT, DBT, IFS, and trauma-focused therapeutic orientations. She considers it an honor and privilege to have the ability to help clients overcome challenges and bear witness to their capacities for resilience.
Andrea Rego, LICSW
Andrea Rego joined the staff at Reid Psychology Group in 2019. She received her Masters in Social Work from Simmons College in Boston. Andrea trained in Dialectical Behavior Therapy (DBT) through Marsha Linehan's behavior tech institute and she enjoys running multi-family DBT skills groups with teens and their parents. She has 15+ years of clinical experience with kids, teens, adults, and families.
Andrea has experience working in a variety of settings, including inpatient psychiatric hospitals, day treatment, residential programs, and outpatient settings. Andrea's areas of specialty include anxiety, depression, difficulty regulating emotions, relationship issues, and life transitions. She utilizes a strengths-based approach to treatment with the goal of working with clients to develop healthier, more balanced lifestyles. She truly enjoys and is committed to helping people recognize their full potential and gain more skills to live meaningful and successful lives. Andrea provides individual therapy for adolescents and adults. She is skilled provider of family and group therapy.
Brittney Walker, LICSW
Brittney Walker joined the clinical staff at Reid Psychology Group in 2022. She obtained her Masters in Social Work from CUNY Hunter Silberman School of Social Work in New York in 2015. Brittney focuses her clinical work on trauma-informed, attachment-focused and dyadic treatment with children 0-6yo. Brittney has been rostered in Child Parent Psychotherapy as of 2019 and has completed in-depth training with Postpartum Support International around infertility and the perinatal period.
Brittney is queer-affirming and supportive of various family structures, with an expertise in parent-child relationship-building, early childhood mental health, maternal/paternal mental health, issues around parenting, and trauma-centered care. Brittney is also experienced in couples counseling. Brittney has experience working with a variety of providers such as schools, DCF, hospitals, residential programs, and other community-based agencies, which lends to her wrap-around approach to serving clients. Brittney is passionate about working with families in a way that utilizes their strengths to benefit their children and relationships.
Erin McCoy, LICSW
Erin joined the staff at Reid Psychology Group in 2020. She received her MSW from Simmons College and her B.S. in Rehabilitation and Human Services from Boston University. She has a clinical style cultivated over the course of nearly 20 years infused with warmth, inclusivity, transparency, humor, and at the helm, a deep respect for the protective ways people learn to survive difficult life circumstances. Her clients are her greatest teachers of courage and resilience, often in the face of trauma, human suffering, and loss. Erin believes it is at the intersection of stabilization and reconciliation of the past and the intentional work of expanding opportunity to heal in the present where true therapeutic growth begins.
Erin has the privilege of working with clients in adolescence and adulthood impacted by various stressors, including domestic and sexual violence, homicide/ traumatic loss, secondary trauma of first responders and medical providers, parents/caregivers/partners of those with mental illness and/or addiction, medical illness including cognitive behavioral disorders, and a spectrum of mood and anxiety disorders. Additional clinical interests include person-centered care, clinical ethics, social justice within the social work profession, clinical supervision, consultation around trauma-informed care within psychiatric and medical settings, and group-curriculum development for survivors of trauma. She is in the process of completing a level-two certification program for complex trauma led by Dr. Janina Fisher. She draws from a breadth of clinical interventions including IFS, ACT, Somatic Experiencing, Mind-Body Based Therapy, mindfulness, and EFT amongst others.
She has worked in various social work capacities as an experienced individual, group, and couple's therapist including private practice and within Harvard and Tufts teaching hospitals in ambulatory care, inpatient psychiatric units, emergency rooms, and consult-liaison services.
Hannah Carey, LICSW
Hannah Carey joined the staff at Reid Psychology Group in 2019. She obtained her Bachelor's degree in Psychology from the University of Connecticut and her Masters in Social Work from Simmons College in Boston. She has worked in a variety of settings, including in-home therapy, outpatient therapy, and integrated behavioral health, working with children, adolescents, and adults.
Hannah's work has primarily focused on supporting individuals and families who have experienced trauma, domestic violence, addiction and recovery, anxiety, depression, and transitional life stages. Her approach to treatment focuses on empowering individuals to identify and utilize their strengths to build skills in overcoming challenges and reaching their goals. She believes in the importance of building a trusting, therapeutic relationship and atmosphere to collaboratively create a unique plan that is effective for each individual. Her goal is to help facilitate healing, growth, and change through collaborative therapeutic work.
Kristena Flood, LICSW
Kristena Flood joined the clinical staff at Reid Psychology Group in 2019. She obtained her degree in Rehabilitation from Springfield College and earned her Masters in Social Work from Simmons University in 2001. Tena has many years of training and experience helping people heal from the emotional wounds of trauma, loss, anxiety, depression, domestic violence, major mental illness, living with chronic or terminal illness, and chronic stress.
Tena's approach to psychotherapy is collaborative, and is influenced by the specific needs of each individual. Tena believes that a trusting and empathic therapeutic relationship with each client is instrumental in supporting personal goals and change.
Ruth Hollinger, LMHC
Ruth Hollinger joined the staff at Reid Psychology Group in 2022. She holds a bachelor's degree from The George Washington University and obtained her master's degree from Lesley University. She has worked with both groups and individuals and has primarily focused on supporting adults who have experienced trauma, depression, anxiety, and major mental illness.
Ruth specializes in drama therapy; she also received training in Internal Family Systems (IFS) from the IFS Institute and provides a unique combination of explorative and expressive therapy. She works in collaboration with her clients to find compassion and curiosity for themselves in order to more deeply understand their emotions and behavior so that they may make healthy changes in their lives and their relationships.
Omni Patel, LCSW
Omni received her Masters in Social Work from New York University and her B.S. in Clinical Psychology and Linguistics from University of California, San Diego. She has worked with individuals, couples, and families across the life span.
Omni began her career as a volunteer for VITAS Hospice Healthcare and Crisis Text Line. She has continued her work in non-profit organizations, hospitals, and private practices. As a first-generation South-Asian American, she developed a passion to work with and advocate for marginalized communities.
Omni's therapeutic style integrates modalities such as CBT, DBT, ACT, AEDP, IFS, and Solution-Focused Therapy with holistic techniques like meditation, movement, somatic relaxation, and laughter yoga. She has experience working with anxiety, depression, grief and loss, interpersonal issues, family conflict, situational stressors, and trauma.
Omni is working under the supervision of Dr. Caitlin Roache, PhD and Erin McCoy, LICSW, as she works towards independent licensure status and insurance credentialing.
Lynn Chapman, LMHC, BC-DMT
Lynn Chapman joined Reid Psychology Group in 2022. She holds a master's degree in Dance/Movement Therapy and Counseling from Columbia College Chicago and has been providing therapeutic and clinical services since 2013. Lynn's style is warm and open, grounded in compassion and respect for clients and their unique journeys. She offers a holistic, collaborative approach to therapy and has supported people facing a variety of challenges such as major life stressors, grief and loss, trauma, anxiety, depression, chronic mental illness and relationship issues. She is especially interested in supporting those facing grief and/or bereavement in the wake of a life event or loss of a loved one. She is also passionate about and skilled in working with women and their particular life experiences.
In addition to expertise in dance/movement therapy, Lynn integrates approaches such as Internal Family Systems (IFS), Sensorimotor Psychotherapy, Hakomi, and Dialectical Behavior Therapy (DBT) as she partners with clients to move towards increased healing and satisfaction in life. With previous work experience in psychiatric hospitals, a correctional setting, and residential treatment and group living environments, Lynn is experienced in both individual and group psychotherapy, primarily with adults of all ages and from a wide variety of backgrounds. She cares deeply about making therapy inclusive and accessible for everyone.